Check out this article in this month's Finnish magazine Metsätrans entitled :
Weighing accuracy determines the choice of scale
Extract: "At Steelyard-Peson, the margin of error in weighing has been around 1%, and even customers think this is a very good level. Accuracy and consistency give peace of mind [...]", says Mr. Kossi.
Discover the English translation by clicking here!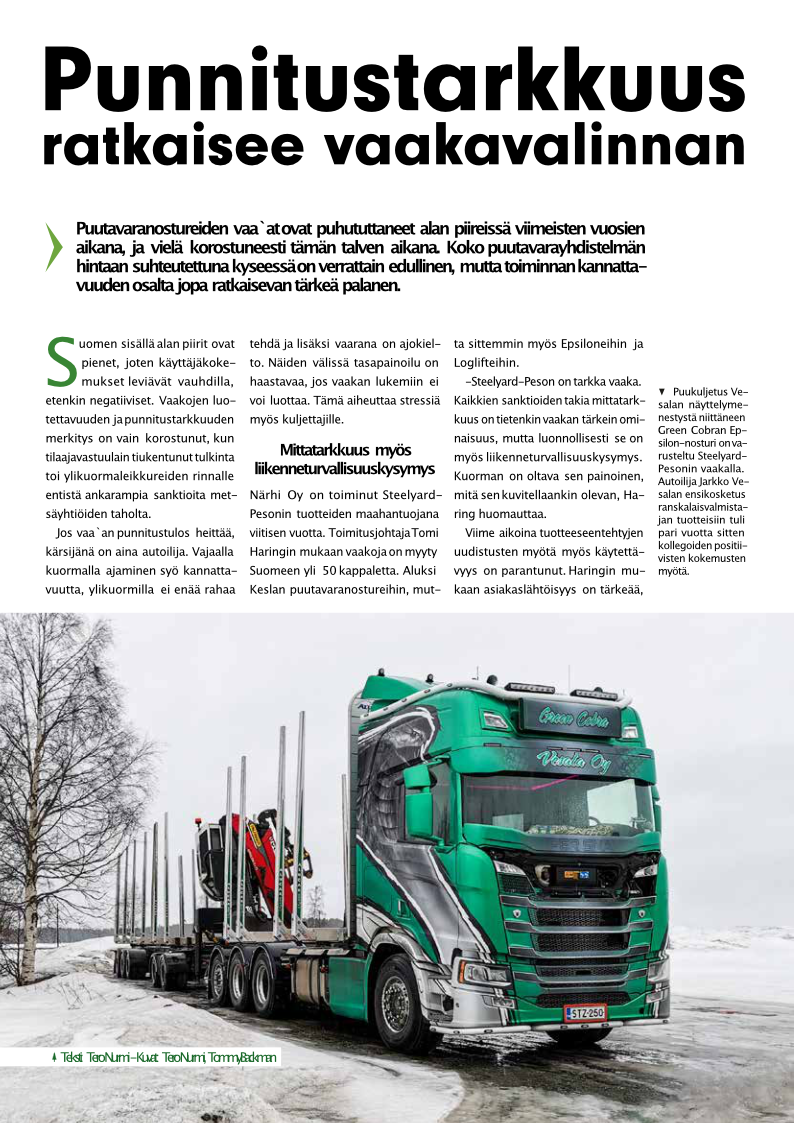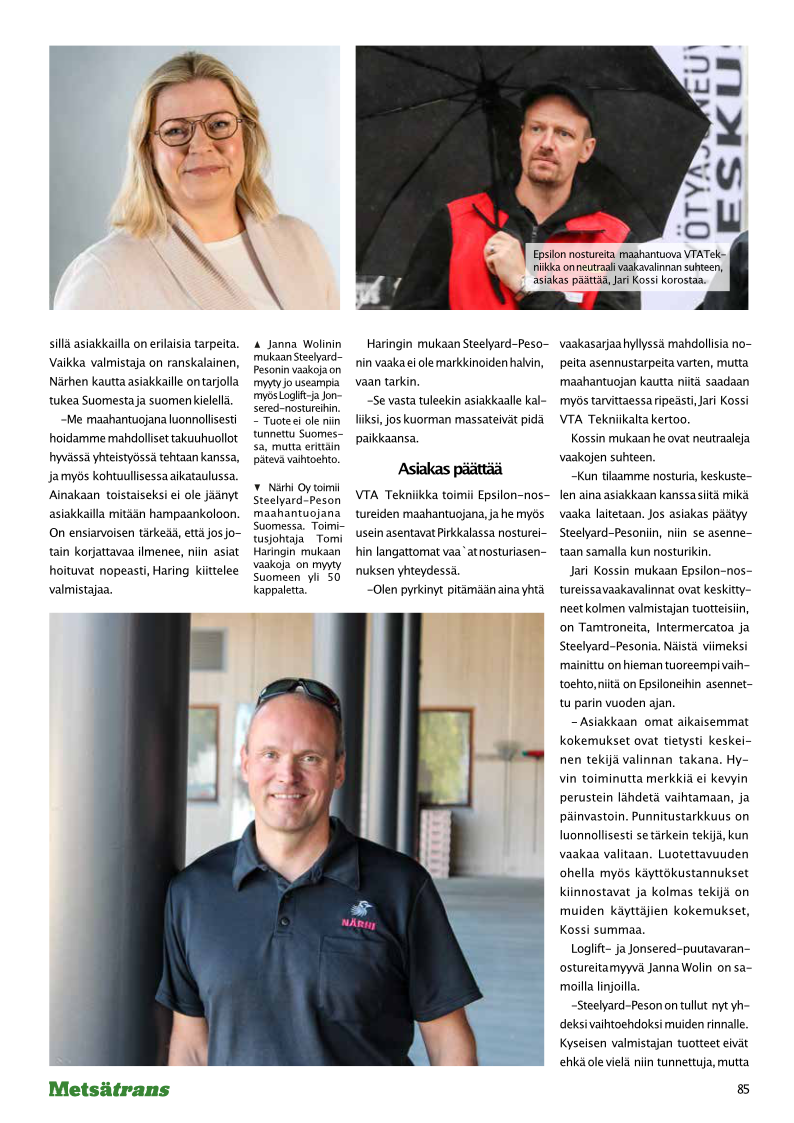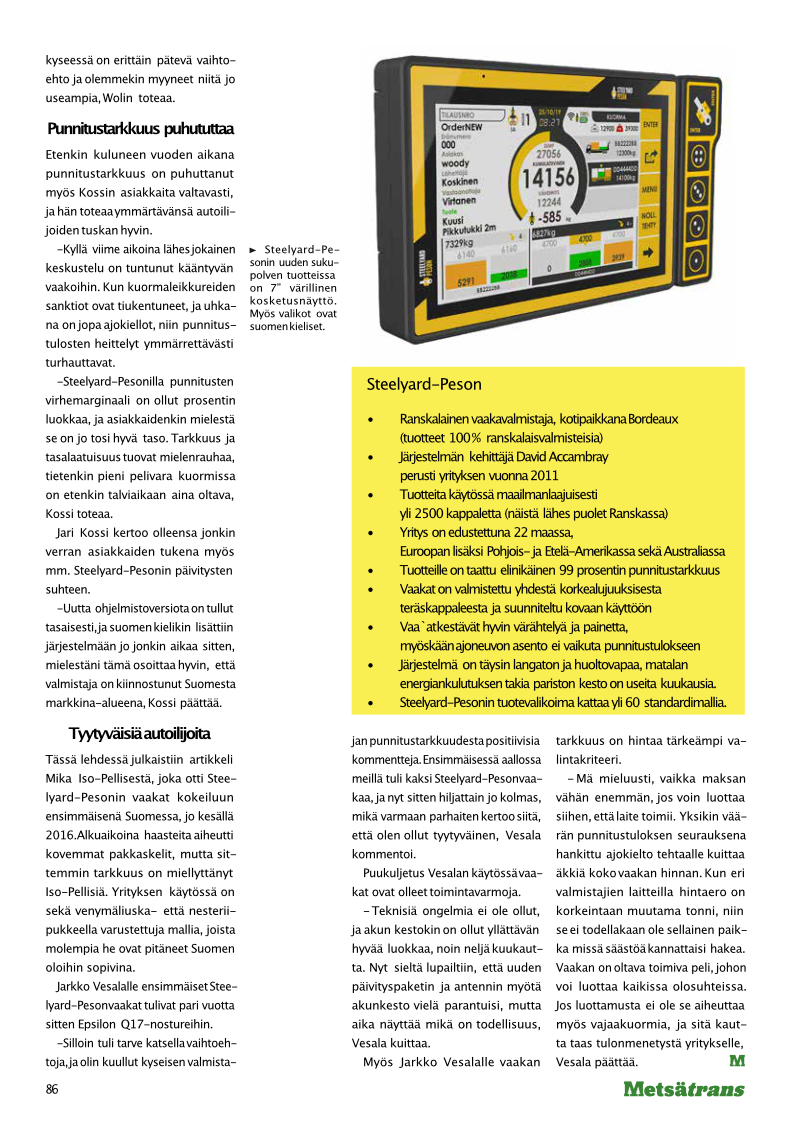 ​